Contact
SASG is located at:
115 15th Ave. E., Suite 201
Seattle WA 98112
Phone: 206.322.2437
Fax: 206.322.1779
Please drop by SASG any weekday between the hours of 12:00 p.m. and 9:00 p.m.
Occasionally, our house is open on the weekends, for special events. For more information on specially scheduled weekend activities, please see our complete list of groups and events or call SASG directly.
You can also use the form below to send us an email.
---
Get Added to our Mailing List
Support SASG
Photo Gallery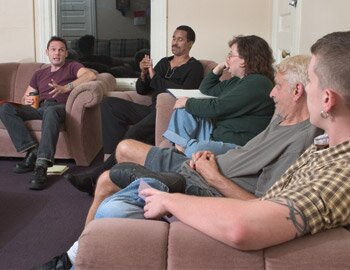 Click here to view our photo gallery