Transgender
Transgender Parents of Washington
http://www.t-pow.org/
Transgender parents of Washington (T-Pow) is a group of families that have parent(s) that are trans* or gender queer. We come together to share our stories and get to know one another. We create a space for our children to share time and experiences with one another; as well as participate in social activities. We talk about bigger systemic issues that face our community and act towards solutions. Please join us on this journey.
Genderlandia – Camp Ten Trees
http://www.camptentrees.org/
(206) 288-9568
A unique program of Camp Ten Trees offering a programming, cabin areas, and support tailored to youth who are transgender, genderqueer, gender variant, and/or questioning gender.
Gender Alliance of South Sound
http://www.southsoundgender.com/
(253) 383-2318
Provides support, referral to resources, peer counseling and fellowship for individuals who are transgender, crossgender, intersex, androgyne, gender variant, crossdressers, or are involved in activities or expressions of gender identity or presentation divergent from their gender assigned at birth.
Gender Diversity
http://www.genderdiversity.org/
Our organization offers year round support for families as well as trainings for organizations and providers - again a transgender youth focus
Gender Odyssey
http://www.genderodyssey.org/
Gender Odyssey's is a national conference for those interested in the thoughtful exploration of gender. All genders and all ages are welcome. Since 2001, this conference has helped transgender people, their families, friends and allies to empower themselves and create community. Gender Odyssey is also a fiscal project of Gay City Health Project.
Gender Odyssey Family
http://www.genderodysseyfamily.org/
Gender Odyssey Family is an annual conference for families who are working to navigate the day-to-day realities of raising a gender-nonconforming or transgender child. As one of the only opportunities in the country to find valuable resources, information and networking opportunities, Gender Odyssey Family provides real tools to support and encourage your child's gender self-discovery.
Gender Justice League
www.genderjusticeleague.org
Gender Justice League's Mission is to empower Trans* activists and our allies to fight oppression based on gender & sexuality in Washington State and to create a community where trans* people can live their lives safely, true to themselves, and free from discrimination. We meet every Tuesday night at Agnes Underground located at 1433 12th Avenue in the basement from 7 to 9pm. We host regular membership meetings on the 2nd and 4th Tuesdays of the month's and New Member Orientations on the 1st Tuesday of the month. 3rd and 5th Tuesdays are special events, social events, or community gatherings. Please check out our website at www.genderjusticeleague.org for more information.
Emerald City Social Club
http://theemeraldcity.org/
A social, educational, and support group for crossdressers, transexuals, and other individuals who identify themselves as transgendered.
Ingersoll Gender Center
http://www.ingersollcenter.org/
c/o Equal Rights Washington: (206) 849-7859
Ingersoll Gender Center supports transgendered people towards growth and well being. Ingersoll provides support, education, advocacy and information resources for people interested in gender identity issues, and for service providers, employers, families and friends in order to promote understanding, awareness and acceptance of gender diversity.
New BoyZ Club
http://www.olympiaftmgroup.webs.com/
To create a solid and supportive local Trans & Gender-Queer community that promotes health of mind, body, and spirit; to build a better understanding of ourselves and our personal process of development; to share resources, encourage each other to meet goals, and provide a safe and respectful space for our members.
Seattle Transgender
http://seattletransgender.org/default.aspx
A website tailored to provide for the many needs and issues of transgender individuals, and to provide an avenue for the resources needed within the LGBT community as a whole.
Southcenter Cosmetic Surgery and Med Spa
http://www.labelleviecosmetic.com/
(206) 575-0300
Providing sex change cosmetic surgery for the transgender / transsexual community in Seattle. Call today for your free private consultation.
TransGenderCare
http://www.transgendercare.com/
The TransGenderCare web site was developed in order to offer a repository of educational and informational offerings freely to the transgender community worldwide. The TransGenderCare website will continue to grow into a well rounded educational offering supported by the staff of the Tampa Gender Identity Program as well as other affiliated transgender health care professionals worldwide.
TransGuys.com
http://transguys.com/
TransGuys.com is the Internet's Magazine for Transgender Men, offering in-depth feature articles and product reviews, plus entertainment, health and fitness, and style columns.
Washington Gender Alliance
http://www.washingtongenderalliance.com/
(360) 445-2411
The Washington Gender Alliance is committed to the ideals of personal freedom and honest discovery in the matters of gender and gender identity. They seek to displace ignorance with education, intolerance with enlightenment, and fear with community in a comfortable and supportive environment.
Weeds to Wishes Counseling & Consulting
http://www.weeds-to-wishes.com/
Individual sessions and group therapy for youth and adults, training and presentations.
2014 King County Trans* Resource & Referral Guide
http://issuu.com/lgbtqaccess/docs/trans_guide_-_draft?e=0/7736331
Gender Reassignment Surgery
https://www.plasticsurgeryinfo.ca/gender-reassignment-surgery/
Some people feel uncomfortable in their bodies because their outward appearance does not match how they feel inside. This conflict can cause problems as people struggle with their physical appearance and the way they feel. One solution to the issue is gender reassignment surgery, which involves surgeons changing a patient's sex. Other people opt for less complicated solutions such as taking medication or dressing as the opposite gender.
Get Added to our Mailing List
Support SASG
Photo Gallery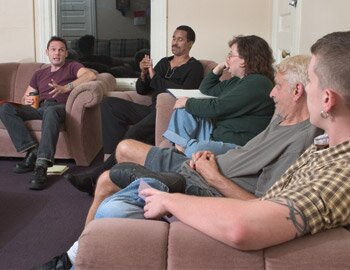 Click here to view our photo gallery