People of Color
Center for MultiCultural Health
http://www.multi-culturalhealth.org/

The Center for MultiCultural Health's mission is to promote the health and well-being of diverse communities--including individuals from communities of color, individuals with limited English proficiency, immigrants and refugees--through innovative health advocacy, health promotion, disease prevention, and immigrant and refugee service programs.
Entre Hermanos
http://www.entrehermanos.org/

La mision por la cual la organizacion fue creada es para proveer apoyo, desarrollar liderasgo y fortalecer la comunidad gay, lesbiana, bisexual y transgenero Latina. Proveer un ambiente cultural, social y emocional saludable, creando un modelo apropiado a las necesidades de la comunidad.
Men of All Colors and Cultures Together
http://www.macctsea.org/macct/

A collective nationwide network of affiliated and developing chapters in over 30 cities that identify themselves as Black and White Men Together (BWMT), Men of All Colors Together (MACT), or People of All Colors Together (PACT) in keeping with the cultural dynamics of their respective areas.
People of Color Against AIDS Network
http://www.pocaan.org/

AIDS services and HIV prevention for people of color in the Seattle area.
POCAAN
http://www.pocaan.org/
(People Of Color Against AIDS Network) Provides education, outreach, and referral with a focus on serving individuals and communities of color. Programs include Konnect II, Innervisions, Sistah 2 Sistah, and Victor Rivera MSM.
Trikone-Northwest
http://www.trikonenw.org/
A supportive, empowering, and affirming community for differently-oriented South Asians in the Pacific Northwest.
Get Added to our Mailing List
Support SASG
Photo Gallery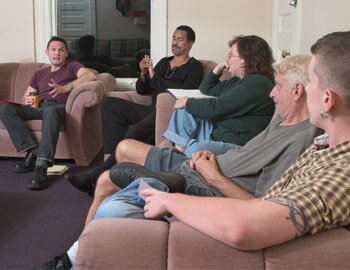 Click here to view our photo gallery