Employee Groups
Employee Groups
GALAXe Pride at Work
http://sites.google.com/a/galaxe.org/galaxe/
GALAXe Pride At Work serves as a catalyst for Xerox Corporation employees who are or who support gay, lesbian, bisexual, or transgender ("GLBT" ) persons.
Gleam-Microsoft
http://www.microsoft.com/about/diversity/en/us/programs/ergen/gleam.aspx...
GLEAM is the gay, lesbian, bisexual, and transgender (GLBT) employee resource group at Microsoft.
Globe of Verizon
http://www.globe-of-verizon.org/
The purpose of this organization shall be to address the needs and concerns of employees of Verizon who are Gay, Lesbian, Bisexual or Transgender or who have family, friends or colleagues who are Gay, Lesbian, Bisexual or Transgender, thereby creating a working environment in which each individual is treated with respect and dignity.
Intel GLBTE
http://www.intelglbt.org/
Intel GLBTE (the Intel Gay, Lesbian, Bisexual or Transgender Employees) is an Intel-chartered Employee Group, and exists to provide a forum for Intelemployees in affirmation of Intel's commitment to equality, diversity and making Intel a great place to work.
League at AT&T
http://www.league-att.org/
LEAGUE provides a supportive environment for Lesbian, Gay, Bisexual and Transgender employees and allies to develop leadership and professional skills. We add value at AT&T by appreciating and promoting diversity in the company and community where we live and work.
Raytheon
http://www.raytheon.com/diversity/
Diversity at Raytheon is about inclusiveness — providing an atmosphere where everyone feels valued and empowered to perform at a peak level, regardless of the many ways people are different, including but not limited to age, race, gender, sexual orientation, family history or physical ability.
Starbucks Partner Network Program
http://www.starbucks.com/career-center/career-diversity/partner-networks
Our Partner Network Program provides ways for partners to engage in the work of diversity, inclusion and accessibility. Through these networks, partners with shared interests in areas such as race, gender, accessibility and sexual orientation address serious issues and celebrate special achievements.
Get Added to our Mailing List
Support SASG
Photo Gallery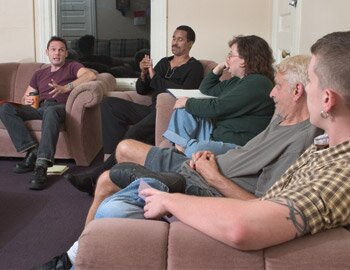 Click here to view our photo gallery